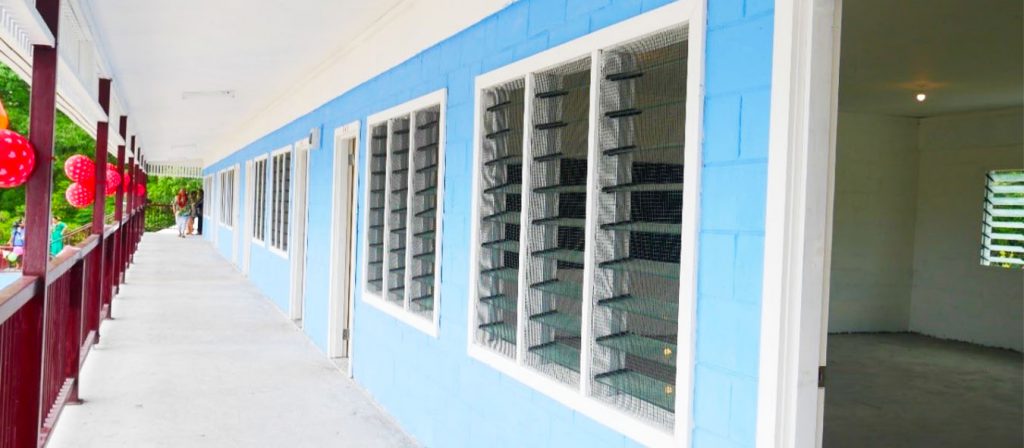 'Giving is not just about making a donation, it is about making a Difference' – Kathy Calvin.
Though Samoa is at its hardest moments, the light of love still shines at the far end of the big island of Savaii, as the Government of Japan officially handed over the new school building for Auala Primary School, which was funded by Japan's Grant Assistance for Grass-Roots Human Security Projects (GGP).
The government of Japan continues to uphold its commitment to upgrade basic educational facilities at grass-roots level across Samoa.
A two-storey building with 8 new classrooms plus the library and staffroom were officially opened on Friday, 22/11/19 in Auala Savaii.
The ceremony was attended by the Minister of Education, Hon. Loau Solamalemalo Keneti Sio and the Chargė d' Affaires ad interim Mr. KISHI Isao and other government officials as invited guests. Also present was the School Committee, villagers, parents and teachers who were able to witness the newly constructed building. The ceremony was very brief as there were no students and children allowed at the venue.
The Keynote Address was delivered by the Minister of MESC acknowledging the continuous support of the government of Japan to the development of Education in our country.
Auala Primary School received a grant of 89,224 USD (229,017.17 SAT) in March of this year for the project implementation. The school's former building was in a run-down conditions and had served its community for about 45 years which triggered an everyday unsafe access for the students and staff.
In the last 5 years, the school roll ranged from 120 to 150 students, with this year's total of 106 students with 5 teaching staff.
Despite the impacts of the measles epidemic in Samoa, it is with no doubt that the students of Auala are looking forward to start their learning in their new classrooms at the beginning of the school year 2020.
To mark this occasion, the Embassy of Japan in Apia wishes to extend its heartfelt condolences and sincerest sympathy to the families who have lost their most precious loved ones during this measles epidemic. Our thoughts and prayers are with you all at this difficult time.