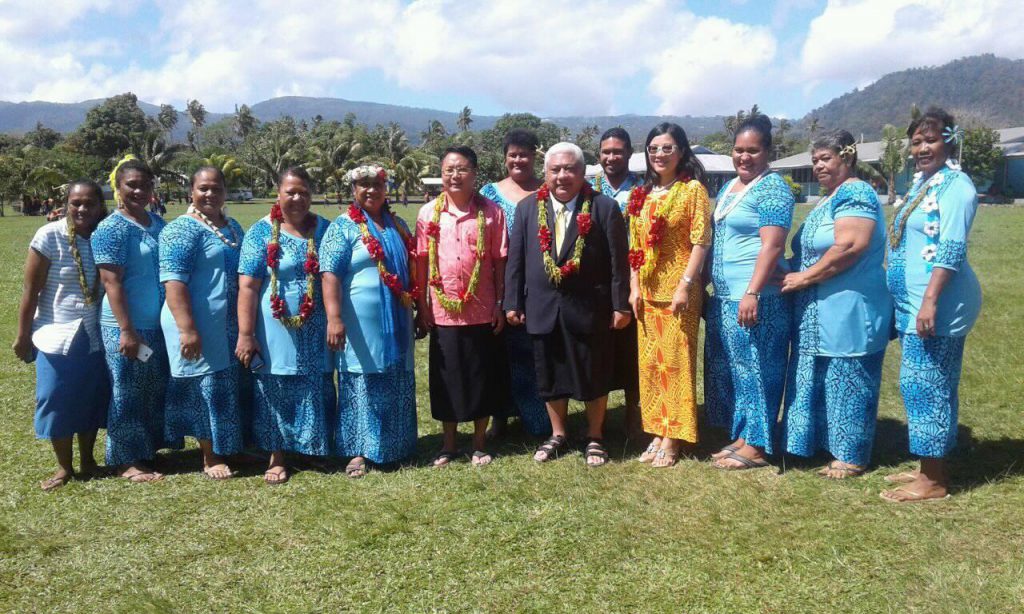 The Embassy of the People's Republic of China in Samoa donated computers and sports equipment to Falefitu Primary School.
This took place on Friday (19/10/18). Honourable Chief Justice Afioga Tiavaasue Patu Sapolu, the Ambassador of China in Samoa, His Excellency and his good lady attended this special occasion. According to the school principal, Ana Latu Failauga, Falefitu PS was one of the schools in the Vaimauga district with students who lacked access to computer studies, but the donation changed everything.
Mrs. Failauga also believed that the donation would improve the educational needs of the students and for them to have the opportunity to learn and study computer. She was also thankful to the People's Republic of China for their generosity and she was even happier that Ambassador Wang Xuefeng had assured his assistance in developing their school facilities.
Falefitu PS has a roll of 335 students with 10 teachers.