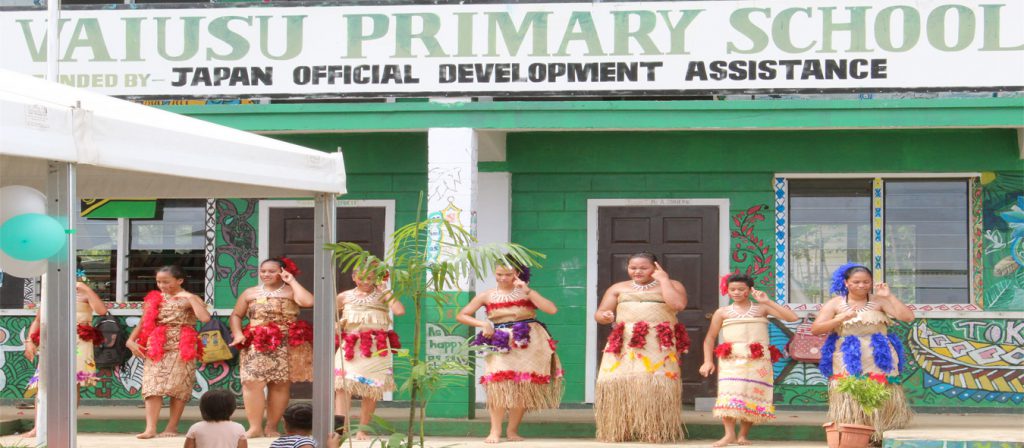 Although it's the final term of the year, but parents and school communities never give up on developing Education for their children. This was seen today (18/10/19) at Vaiusu Primary School.
Two new classrooms and the Parents and Teachers' Association-PTA, office were officially blessed today by Deacon Ropati Tuitea of Vaiusu Catholic Church. The ceremony was attended by Members of Parliament and distinguished guests, with the Minister of Education Sports and Culture, Hon. Loau Solamalemalo Keneti Sio delivering the Keynote Address.
The Chief Executive Officer of MESC, Afioga Afamasaga Dr. Karoline Afamasaga-Fuata'i had the honour of cutting the ribbon for the new classrooms.
The total cost of the new facilities was estimated at around $55,000 SAT. The PTA and the school committee had funded the new rooms themselves and it took them 5 weeks to complete their project.
A total of 402 students will benefit from the newly built rooms with a roll of 11 teaching staff including the Peace Corps Volunteer. It was also noted that there was an increase in the school enrolment compared to the last five years, confirming that more children of the village are utilising the efforts and hard work of their community through the development of education.
Click Here to view more photos on our Facebook page