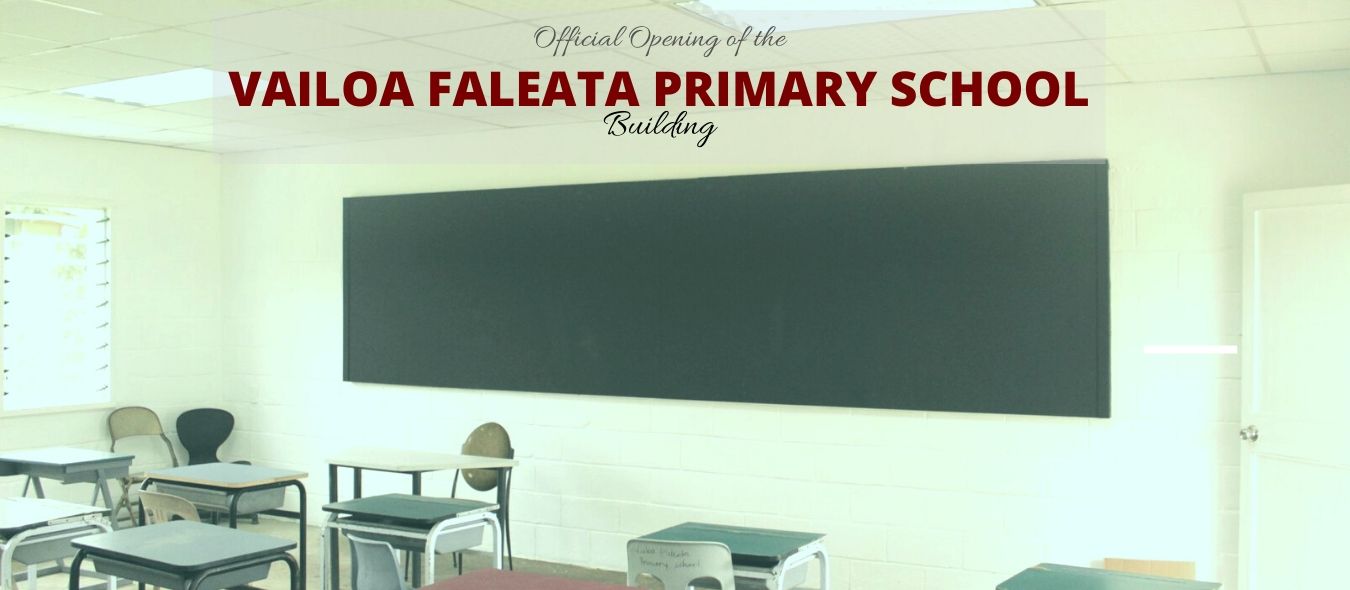 Students of Vailoa Faleata Primary School will be enjoying the comfort of their new school building which was officially opened on Friday 07th February 2020. A special ceremony to bless the new project was led by Rev Siaosi Matai'a of the Congregational Christian Church of Samoa in Vailoa, Faleata.
The Honorable Minister of Education Sports and Culture, Afioga Loau Solamalemalo Keneti Sio in his keynote address, congratulated the village and the school of Vailoa Faleata for a job well done. The Hon Minister upheld the importance of teacher's responsibilities, as well as the school committee and principal in working together to support children's learning.
About a year ago, the Vailoa Faleata school building was severely damaged by fire. The good news was that the smart thinking committee had insured the school and so they were able to claim financial assistance to cover some of the costs. To also help finance the new school buildings and renovations undertaken, the village and the school committee sought assistance from the government.
The building of eight (8) new classrooms with a few renovations was celebrated, with the entire project costing more than WST$190,000.00.
The Member of Parliament for Faleata West, Faumuina Wayne Fong, also the Chairman of the school committee, stated that the new construction was a huge financial challenge to the village and that they had worked hard to overcome it and this added even more to the day's celebration.
The Minister, Hon Loau in his keynote address, emphasized that the Government and the Ministry prioritized safe environments in schools and that all schools be well equipped with educational resources for teachers and students to access and improve learning.
Mrs Samira Matai'a had the honour of cutting the ribbon.
An inspection of the new school building concluded the formalities and was witnessed by invited guests, the school committee, school principals and parents.