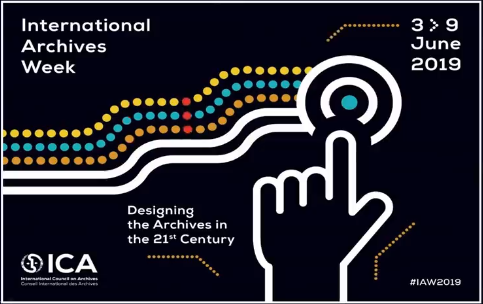 "Designing the Archives in the 21st Century"
The National Archives and Records Authority of Samoa will be joining the world in celebrating International Archives week commencing on the 10th-14th June. On Wednesday 12th June a ceremony to mark this special event will take place at the Aute Conference Room 9.00am.
For this year's celebration the National Archives and Records Authority is collaborating with Government Ministries and Organizations through Records Task Force and have collated and compiled an assortment of exciting and colorful exhibitions and displays to showcase the journey of our archive collection over the last century.
Displays open from Monday 10th – Friday 14th June.
"The Constitution of the Independent State of Western Samoa" document will be exhibited publicly for the first time. This documentary treasure will be the highlight of our celebration. This document holds historical significance on the social, cultural and political history of Samoa and outlines Samoa's a transition from the colonial administration period into birthing its own self Government in 1962. (Attorney General)
"Parliament House of Samoa/Maota Fono Samoa" is a brief display of the history of the first to the current Parliamentary House". (Information collected from the Legislative Assembly)
"Waste Water Cycle" display is a research and project of the Samoa Water Authority showcasing the first waste water cycle introduced to Samoa.
"Talomua" is a display provided by the Ministry of Agriculture and Fisheries indicating one of the Ministry's annual events in improving and sustaining the quality of farming within Samoa.
"Observatory Office" display is supported by the Ministry of Natural Resources and Environment explaining a short history of the first Observatory Office to the current office which stands today.
Display of the "South Pacific Games in 1983 and 2007" reflecting on the past as we prepare to host the 2019 Pacific Games. Open to all members of the public.