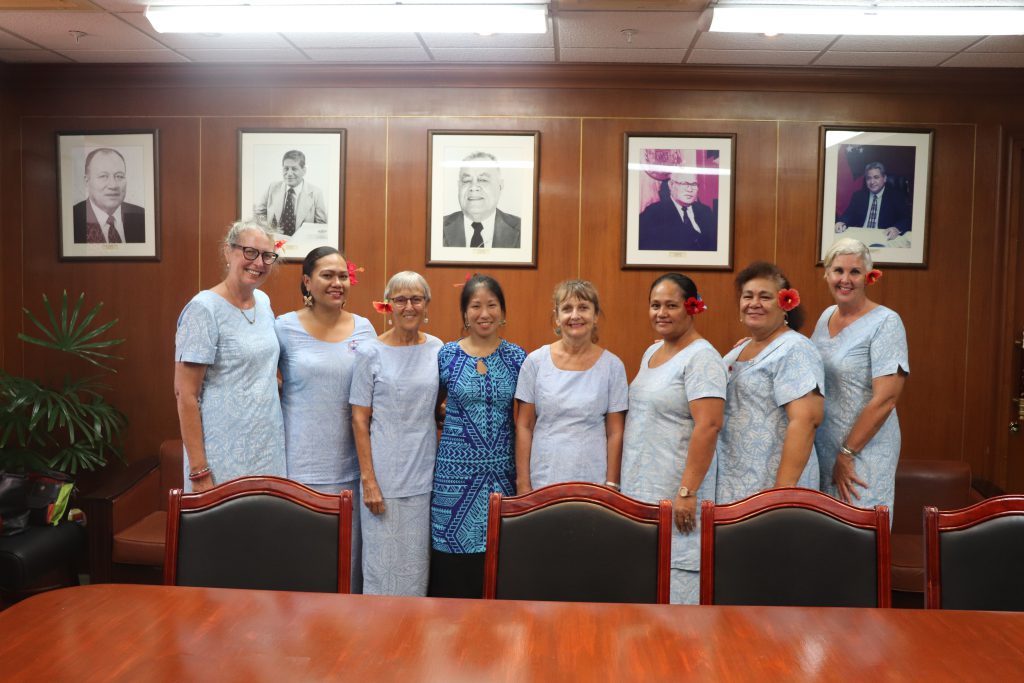 The Ministry of Education, Sports and Culture is proud to be one of Samoa's leading government organizations in the move to embrace and expand inclusive education practices in school, across both urban and rural Samoa.
The numbers of children with disabilities enrolling in regular schools is steadily increasing in Samoa, and the Inclusive Education Unit in the Ministry continue to work steadfastly in their endeavours to build a workforce competent to ensure inclusive education across our schools.
As part of the Inclusive Education Policy Implementation Plan, establishing an Inclusive Champion School focuses on empowering teachers to improve the inclusiveness of their schools and classrooms so that all children can benefit from a quality education.
The Moata'a Primary School teachers, under the leadership of Mr Tito are attending regular trainings to vary their delivery in the classroom, cater to different student learning styles, use of visuals and the use of more hands on activities to teach. They are working to address each student's learning needs, modify and differentiate the curriculum as needed when students find it difficult to learn.
Key features such as school leadership, the effective role of the PTA, and the local community working together to enhance learning opportunities for students are integral to the success of the champion school model for inclusive education. This includes having a reading program where parents come to the school to read with students, and having a school garden as a result of collaborative effort. Also the local community's assistance in remodelling classrooms and other teaching space is a salient feature of the school.
The teachers are now in the process of planning to share their knowledge with the next champion school in the form of staff trainings. In this way inclusive education will build capacity in Samoa with the benefit of using local skilled teachers which proves it is a sustainable process.
Inclusive education requires that…
Every child has the right to learn.
Every child is included in the learning process.
Teachers and teaching staff may need to change and modify their teaching style, lesson plans and assessment to increase student participation and meet the learning needs of all students.
An Inclusive Education School is a school that provides appropriate education support for the diverse needs of students which includes;
Adjusting the curriculum
Variety of teaching strategies
Variety of concrete resources
Community involvement and parenting groups
Moata'a Primary School is a great example of how inclusive educational practices benefit all students and the Ministry plans to extend this model to include more schools.