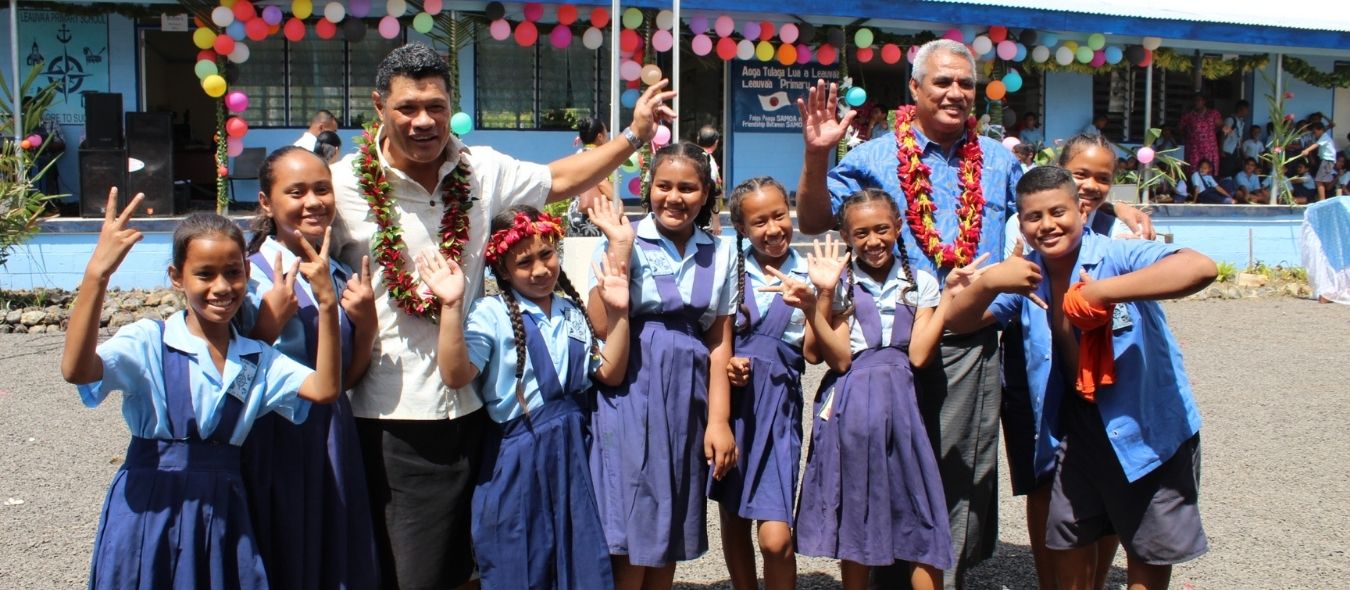 The Leauvaa Primary School and community today have every good reason to be happy. Today is the official opening of their new school building funded by the Government of Japan through a grant provided under Japan's Grant Assistance for Grass-Roots Human Security Projects (GGP).
A special ceremony was held at the new location of Leauvaa Primary School this morning marking the opening of ten (10) new classrooms, staffroom and bathrooms which will cater for the increasing number of students.
The school committee received funds of more than WST$243,000 from the Embassy of Japan in Samoa for this project. The village of Leauvaa also contributed to the project by collecting funds through fundraising which also helped with the relocation of the school to its new compound further inland.
Prime Minister Hon Tuilaepa Lupesoliai Dr Sailele Malielegaoi in his keynote address, congratulated the Ministry of Education Sports and Culture, the School Committee and the Village of Leauvaa for the completion of the project.
Since 1991 the Government of Samoa has received numerous support and assistance from the Government of Japan towards development efforts by local communities in the fields of Health and Education.
The Minister of Education Sports and Culture Hon Loau Solamalemalo Keneti Sio had the honour of cutting the ribbon to officially open this new school building.
Leauvaa Primary School has a roll of more than 200 pupils with a staff of 9 teachers.
The ceremony was witnessed by members of Cabinet, Diplomatic Corp, invited quests and the village of Leauvaa.